We've decided to make our bathroom luxurious. We're building it out of ferro-cement, which allows us to sculpt the walls and hand-lay the bath tub with the durability of cement.
Here are some photos that tell the story: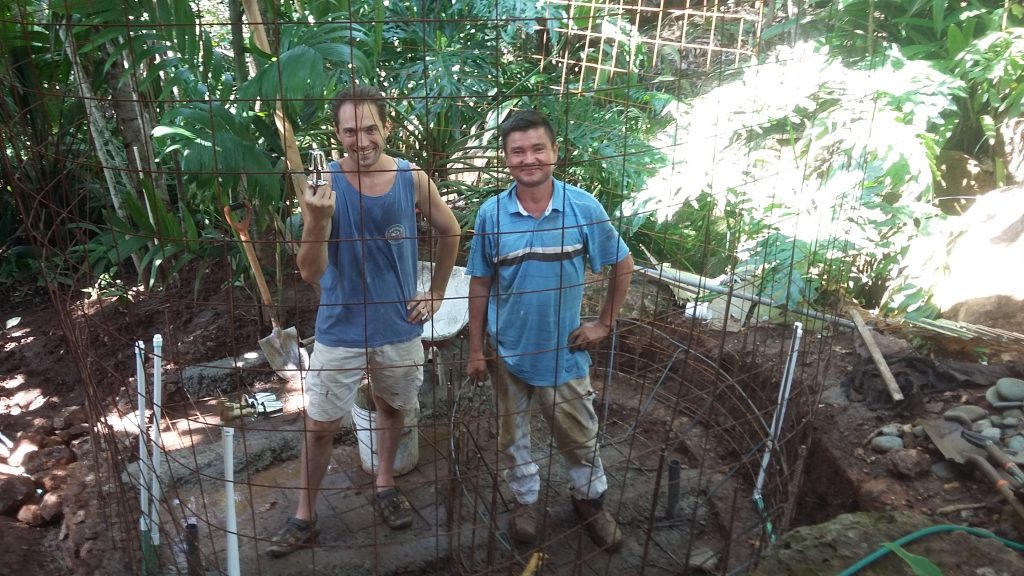 This is us after clearing the area, leveling it, laying the plumbing, making the foundation, and starting to frame the structure out of steel rebar. Notice that the man on the right is standing in what will become our bath tub.
Here's a close-up of the bath tub framing: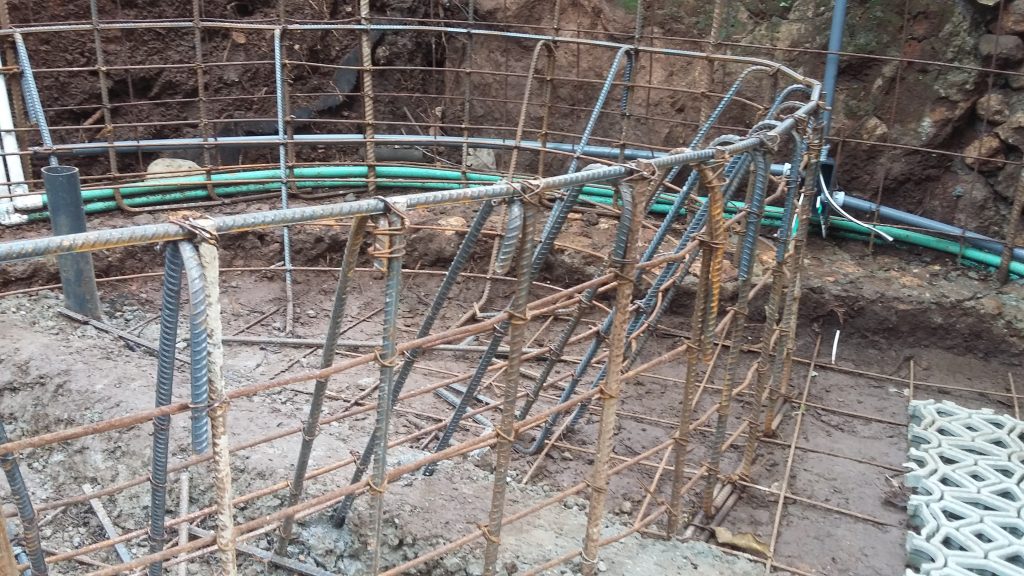 The bath room is outdoors with no ceiling so that you can look at the trees, birds, moon, stars, etc.  It's a rough oval shape with an outer wall that forms it into something like a spiral.  Here we have temporarily laid fabric over the walls while we work on framing the bath tub. This lets you see the wall shape more clearly like a spiral: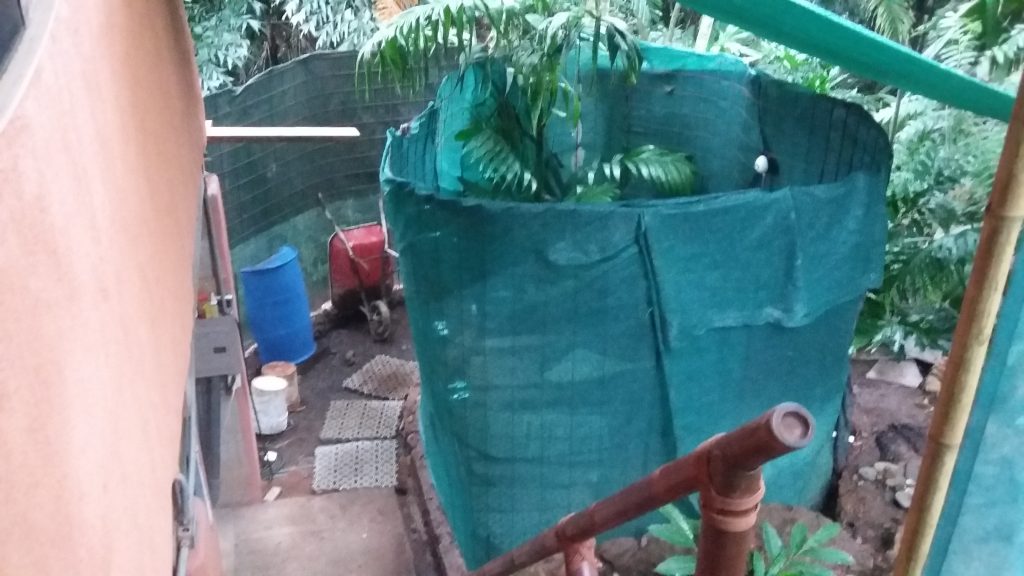 After covering all the framing with chicken wire fence, we finally start the concrete of the bath tub: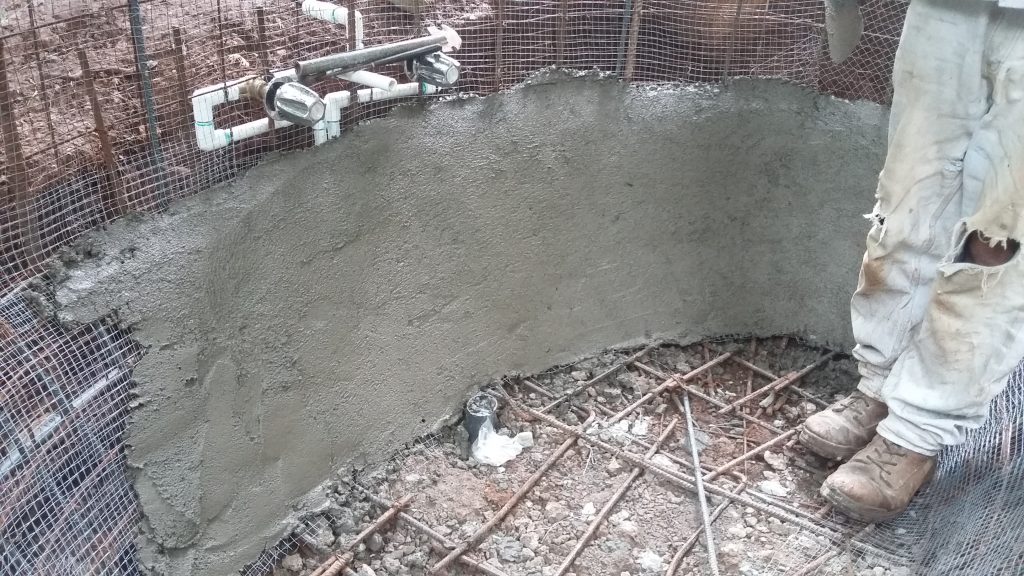 And then we start concreting the walls: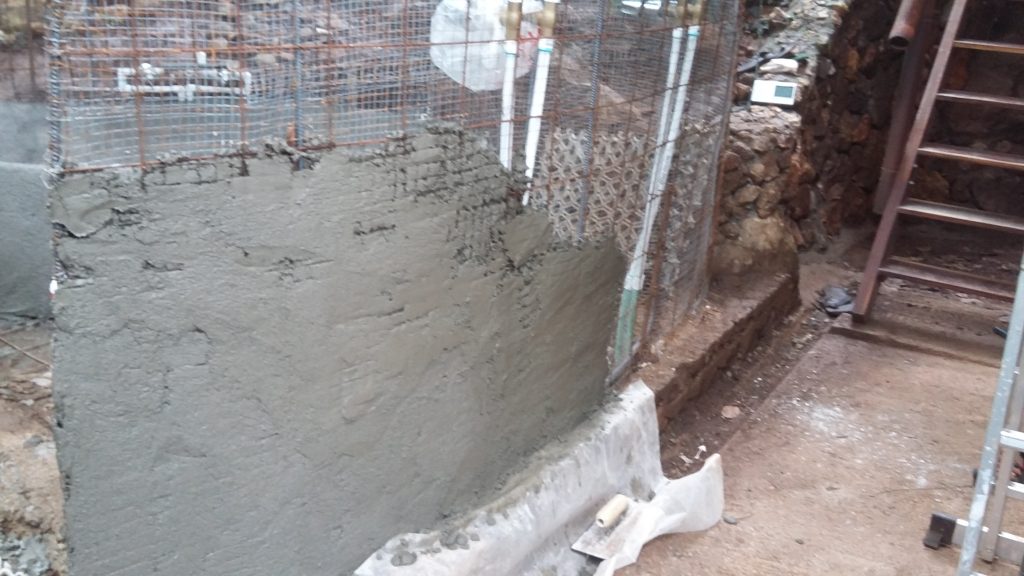 Finally the walls are no longer see-through: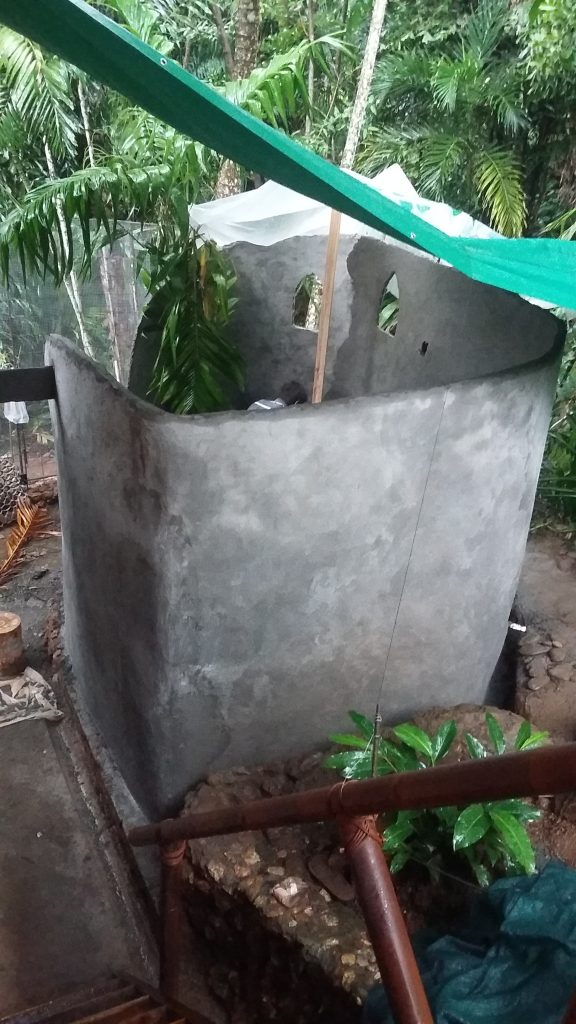 The inner walls are curved in multiple places, and we built-in a bench seat, shelves, and cathedral arch style windows:
Finally when all the details are finished, we can start adding the finish plasters: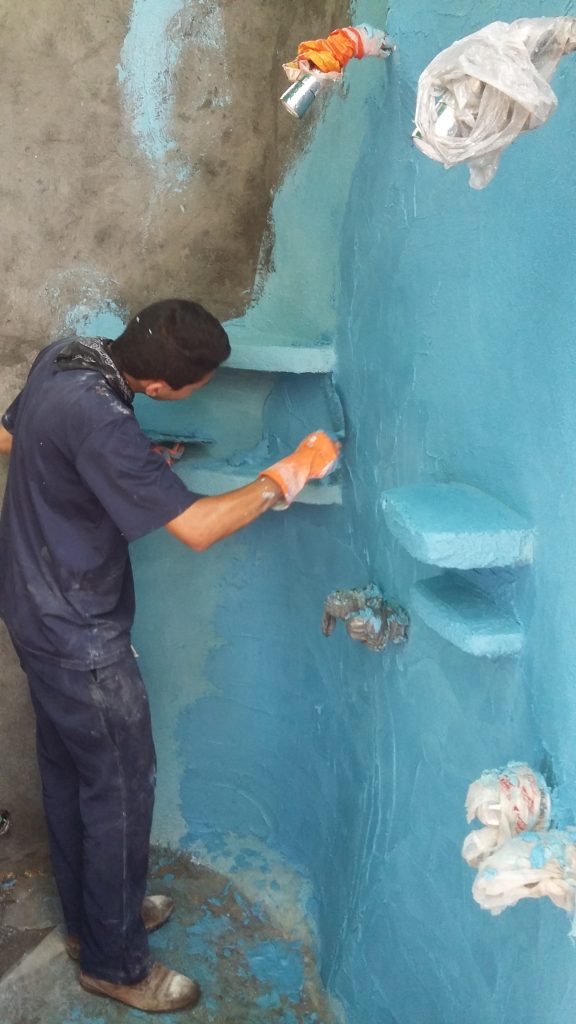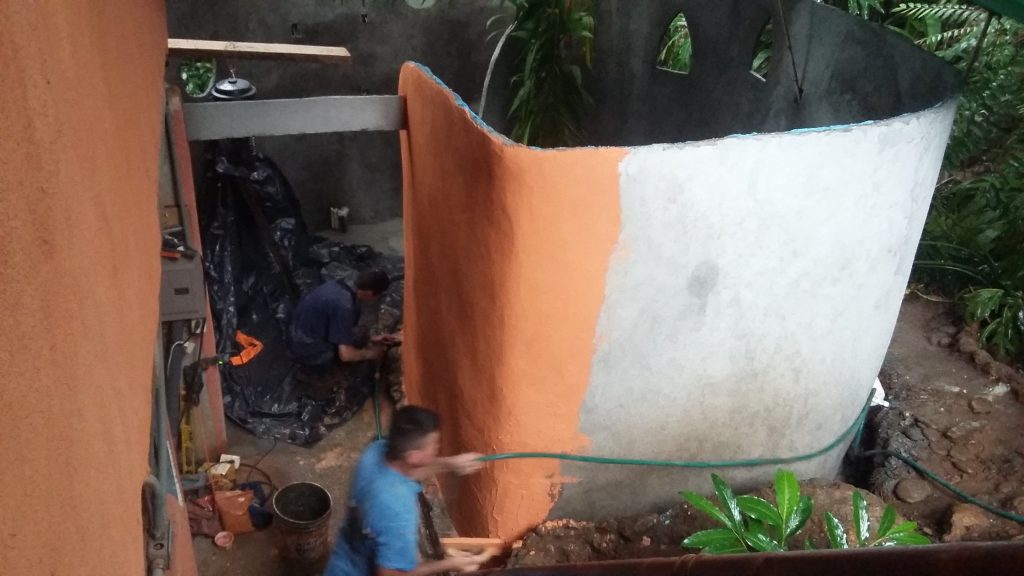 And now that it's finished, it looks amazing!!!…
What a lot of work, but what an amazing bathroom we have now!