We've achieved many milestones in the last few months. With the dry season here, everything is drying out very fast. The floor boards shrunk. The cob walls cracked a little. We've had to shift focus from protection from rain & mold to protection from sun, heat, & the drying effects of the wind & lack of rain. What a world of extremes.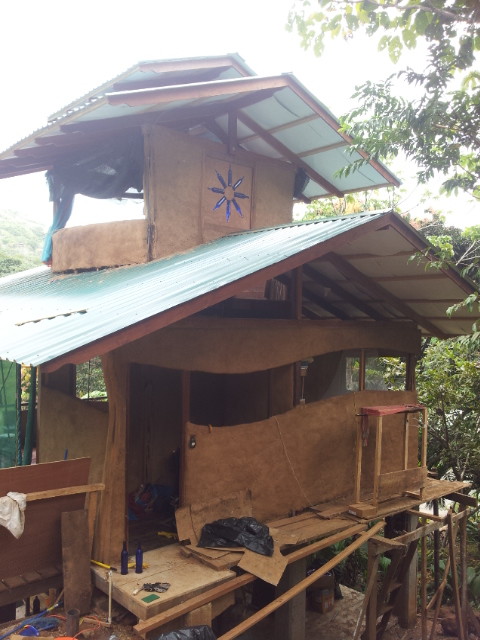 Notable improvements recently:
1) Finishing the first (base) layer of cob on all walls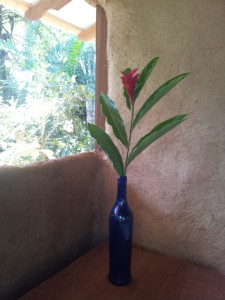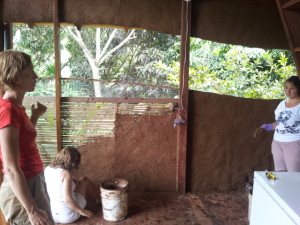 2) Building & installing a blue-glass-wine-bottle art piece / window in the bedroom wall upstairs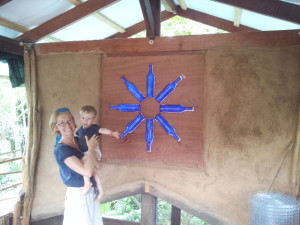 3) Building & cobbing curved shelves/cubbies in the upstairs bedroom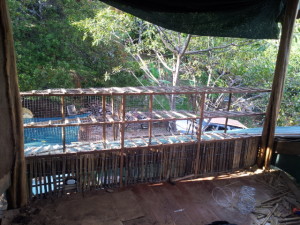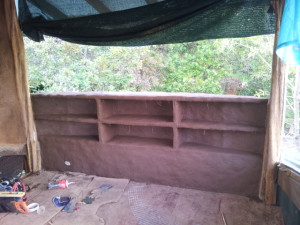 4) Beginning the custom doors construction for the bathroom and backyard doors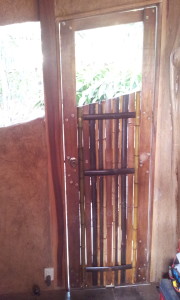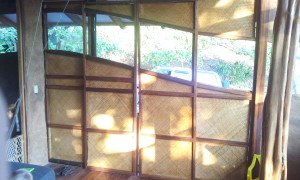 6) Installing the bathroom toilet & connecting the septic system of the house
So now we have solid walls all around, functioning doors, storage upstairs, a great flsh toilet, and an awesome art piece upstairs!  Man it's a lot of time & work to build with cob, but there is great satisfaction in knowing that our resources are almost all local & sustainable!
Now we begin to focus on preparing for the rainy season!