Whew! We did it! In a frenzy of packing, sorting, and anchoring, we got Wee Happy all set to sit and wait for us in Boot Key Harbor while we go back to New England for a few months.
To get Wee Happy ready to weather any storms (it is technically hurricane season now) that might roll through while we are gone, we took everything off deck: the sails, the boom, the dodger, the bimini, etc. Stripped her down and now she looks bare naked. Captain K then divised a three anchor mooring system that involved investing in a few new big anchors and some more chain, and we spent the better part of an entire afternoon getting the anchors all set, with several hours spent talking to the various boat neighbors who stopped by to consult with us on the subject. Captain K had to dive down on the anchors to make sure they were set properly and the visibility in mucky Boot Key Harbor was about 1 foot, which means he about hit the anchor with his face before he could even see it! YUCK!
On one of our last days there we finally saw our first manatee in Florida! it was right by the dinghy dock, and was so friendly we could pet it. They are super weird looking.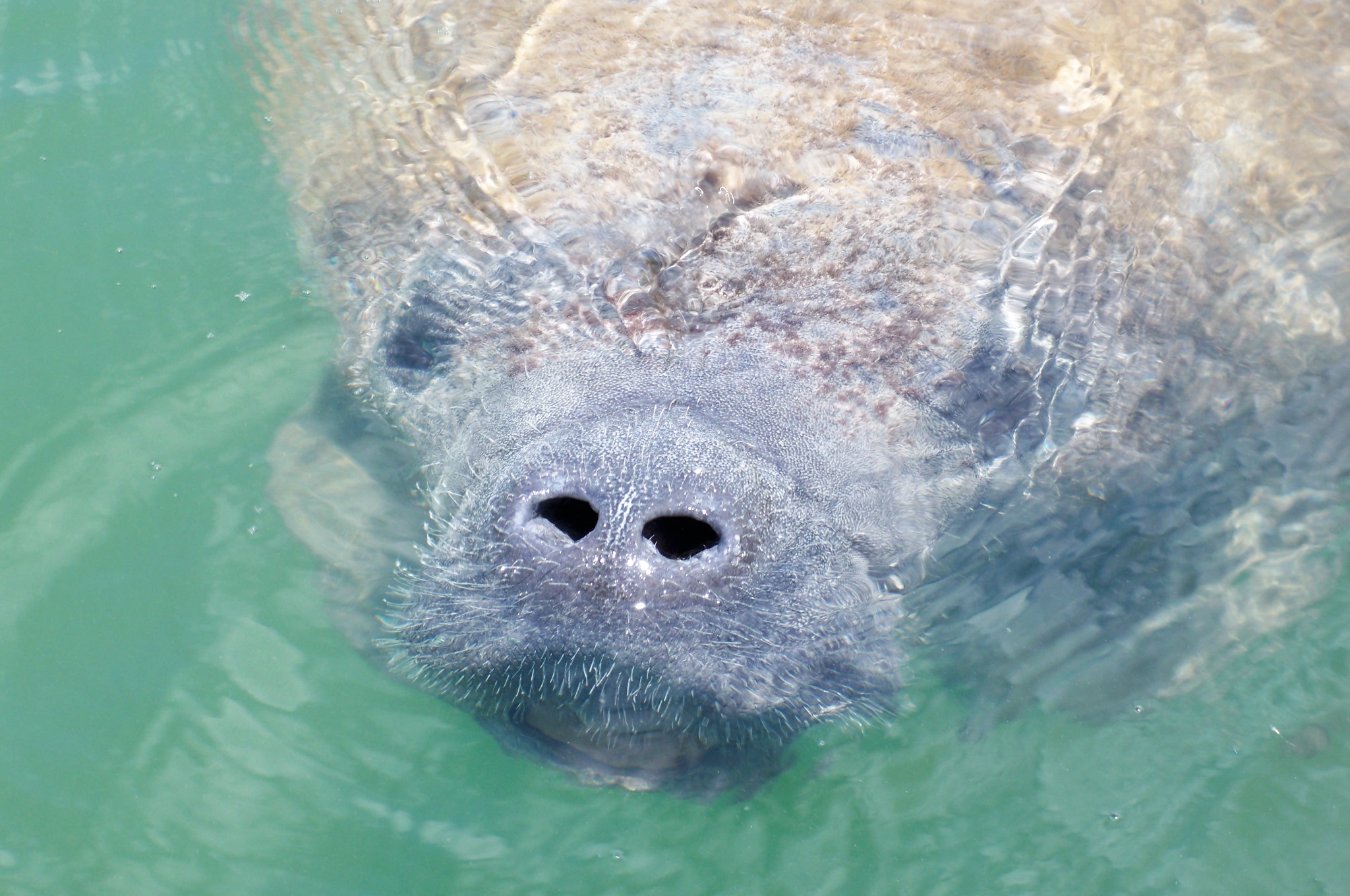 We pulled out of Marathon yesterday in our spiffy rental car filled with stuff we are taking back, including our two cats. Our cats are SO good about travelling, and we are so proud of them. No meowing or whining, they just sit quietly and cuddle. It will probably be even weirder for them than us to be back on land, as they havent been off the boat in 8 months, except for Mojo, who was lost for 2 weeks back in October.
So we are getting our land legs back, and are currently speeding down Interstate 95, covering more miles in just a few hours of car travel than we could do in days of travel in Wee Happy. It's mind blowing to be going this fast after so many months of slow travel.
We decided to drive straight through, and just make it back in 30 hours. Somehow we made it through the night, and our big stop has been to have breakfast "South of the Border", which is an uber cheesy, gigantic tourist trap complex that is the size of a small town. It is in South Carolina just south of the border of North Carolina. This place rivals Wall Drug in its use of thousands of stupid billboards for at least 100 miles before the exit, and by the time we finally reached the stupid place, we just had to stop and check it out.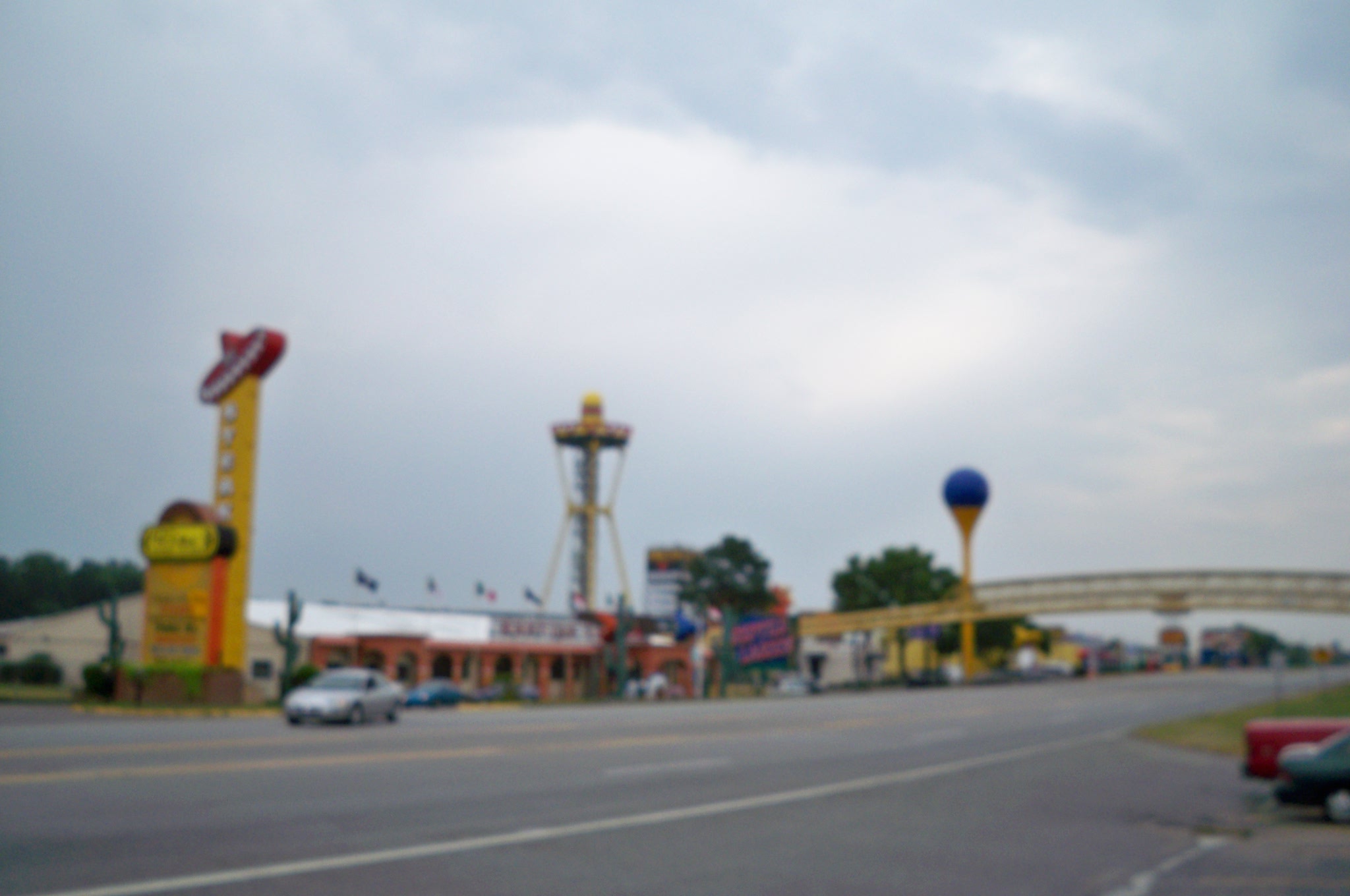 Also known as Pedroland, it features a hilarious number of concrete statues of Mexicans wearing ridiculously large sombreros, among other things. We had a terrible but cheap breakfast and went on our way. I would have taken better photos but my camera seems to be unhappy being away from the marine environment and is on the fritz again.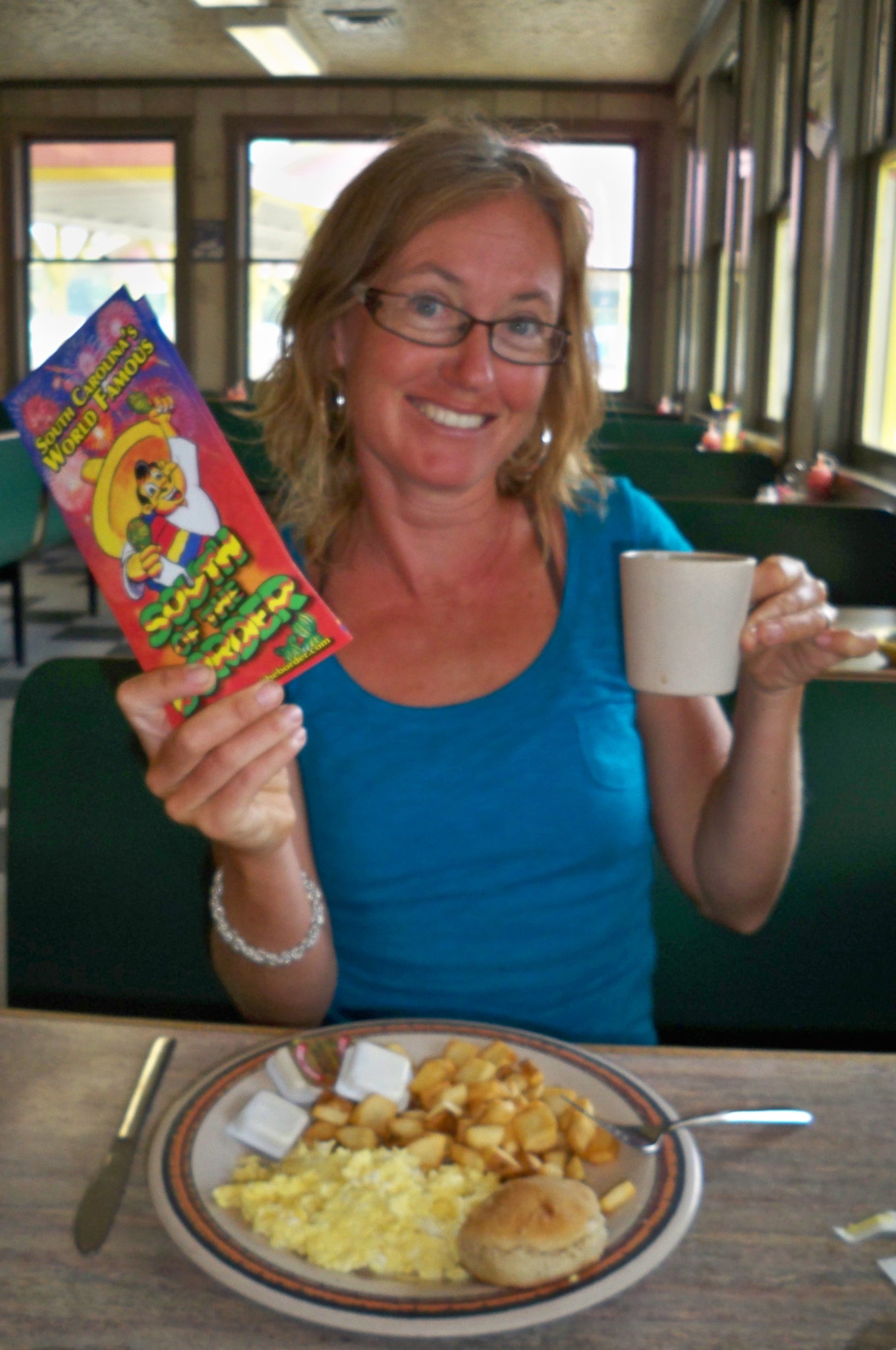 So far everything looks the same as anywhere else in America along the interstate with the chain stores, but it is shockingly green and lush here in the Carolinas. Wish we had tome to stop and enjoy it a bit but we have work and stuff we have to get back to up north.
Stay tuned, however, as the adventure is far from over.
– Capt'n K & Lala