Here we are back on land. While many of you may be following our blog to hear of our magnificent adventures, and that has been our main purpose in writing, we decided we would also like to share with you our struggles and some of the super crappy stuff we also get to deal with. Like our current situation.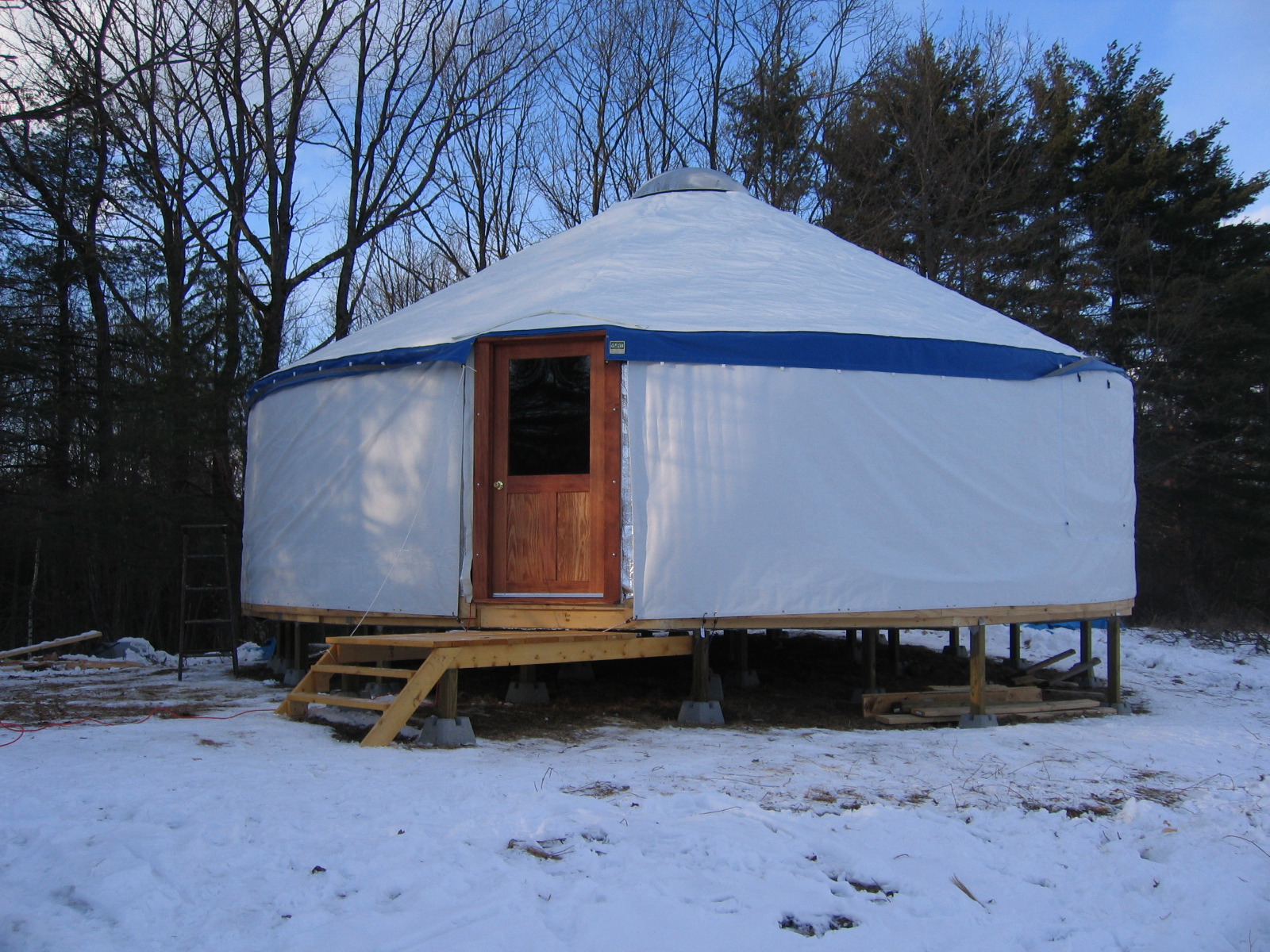 Last summer, before we launched on our big sailing adventure, we got mixed reactions from family and friends about our decision to drop everything and sail away. While most people were enthusiastic and even envious, we also were scolded by some for being "irresponsible", and some people were concerned with our sanity and safety since at the time of our departure we barely knew how to sail. These were all normal reactions that we mostly expected. One reaction we did not expect, however. When one family member found out about our plans things changed drastically. We suddenly were no longer allowed to keep our yurt and belongings on her property (where it has been for the last four years with the understanding that it and we could stay there indefinitely). We had our wedding here, and it has been a safe and beautiful refuge for us for a long time. In fact, part of the reason we even decided that we could go on this trip at all is because we were able to keep our yurt and belongings somewhere and have them to return to when we got back. Our trip was viewed as abusing our privilege of being able to use the land. In hindsight if we had given her lots of money before we left, we probably wouldn't have been kicked off, but honestly who knows. There of course were other complex factors at hand, but this is the simplest explanation.
The cost of our trip in U.S. dollars is one thing, but the loss of family land and a family relationship is incalculable. The price of our trip turns out to be much higher than ever expected.
So now we are coming back to a very difficult situation. The disappointment and shock of this loss is beyond words, and the complication and magnitude of moving not only our stuff but also several buildings is daunting.
The two main options we have at this point are to sell the yurt and most of the rest of our belongings and reinvest in a bigger boat to continue living on and cruising with, or to move the yurt and our stuff to another piece of land in Massachusetts where we have the option of living, or at least storing our yurt until we decide we want to live in it again. We are torn. Our re-entry to land has been rough and everything feels too complicated and busy compared to our life on the water. We are missing the water enormously and it just feels "wrong" to be away from the sea. We feel a bit like fish out of water here now. Even though we love our friends in New England and it is a charming, lovely place to be; now it feels extremely land locked for us salty sailors.
One thing that we have learned and are experiencing acutely right now, is that every decision is a compromise. We kept hearing people say that about boats, for example the decision to have a boat with a shallow draft has advantages but it is also a compromise in other ways, like losing performance when beating to windward. Our decision to go sailing this past year has brought us priceless experiences, and yet there is also a price to be paid for our decision. And so it goes.
– Capt'n K & Lala